One of the most exciting things about being a blogger is getting to meet people you might otherwise never meet. I recently found out Vinny Guadagnino and his ma, Paola, have a new show on The Cooking Channel called, "Vinny and Ma Eat America." Being a huge HUGE foodie, I Knew I had to talk with them! Lemme tell you, they are the cutest 'ma and son' duo EVER, and I can not WAIT to see this show!
Foodie Fun With Jersey Shore's Vinny Guadagnino And His Ma, Paola!
Who's idea was 'Vinny and Ma Eat America', and who came up with the title?
VINNY: This was definitely my idea. Getting my mom out of Staten Island and trying new foods was no easy task. But that's what makes the show so funny. The title came up organically because that is exactly what we were doing; traveling around America eating everything.
Everything?
VINNY: I made her try some crazy food (rocky mountain oysters, chicken feet, etc…) and that was hilarious but I knew she wouldn't actually enjoy those things. So, I was excited for her to try things that she's never had that she would actually love like sushi, Southern BBQ, and Nashville hot chicken.
MA: There were a couple times he really made me almost kill him. On one episode, he dressed me up like a snow man in a bee suit to scrape honey. And he tried to make me eat something that I don't even want to say…bugs.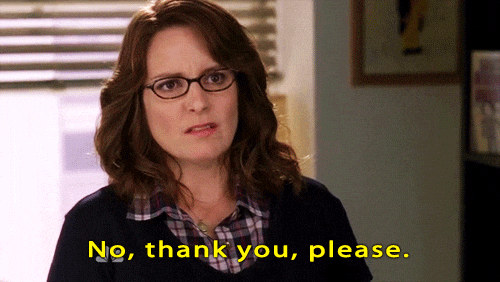 What has surprised the two of you most about doing a show together?
VINNY: I was really surprised how my mom has never gotten of her comfort zone. I mean I knew that already but it really took being on the road and seeing her embarrass me in front of everyone that I realized she was a total fish out of water. I had to get her to stop saying hello to every stranger on the street.
MA: I was surprised of how adventurous my son is when it comes to food. He'll try anything.
VINNY: A fun secret (that we learned in the Atlanta episode) is that she's never had Ranch dressing. I knew she didn't get out of her comfort zone but I mean, come on? Ranch dressing?
Wow. Ranch! That's kind of a Texas staple. Speaking of which, any plans to come visit us in DFW?
VINNY: So far Austin was our Texas stop, but if I continue taking my mom on this road trip we will definitely hit those places up.
So tell us how this show is going to work? Are you going to restaurants? Diners? Knocking on random people's doors?
VINNY: We know that every city and state has its own unique culture and cuisine so we really wanted to go to the food establishments that would give us a true taste of each city. Some of the restaurants were new but a lot were authentic "mom and pop" family establishments that had been passed down from multiple generations. One thing we always did was get my mom in the kitchen of these places so that she can actually learn from other chefs and give some tips of her own. This show has been an amazing venture for me because I really get to show the world how much of a foodie I am and if you have a passion for something it will come across on screen. I get to combine two of my favorite things, food and entertainment. I've grown a lot since the Jersey Shore. So this is a great show to introduce the world to the grown up Vinny!
I love that you got to give tips, too, Paola! If you could have had them make any of your favorite recipes, what would it have been?
MA: My kid's favorite and mine as well is spaghetti with garlic, oil, fried zucchini and topped with toasted ricotta cheese. It's so simple to make but delicious.
Ma, you were born in Sicily, how old were you when you came to America?
MA: I came to this country when I was 10 and I finally went back recently after 40 years. I never thought I would but my mom goes every year and I decided to go with her. Half of our family still lives there. The most amazing thing was that everyone told me it changed so much but when I went back it looked almost exactly the same.
What do you want people to get out of 'Vinny and Ma Eat America'?
VINNY: We want you to feel like you are right there in the car with us laughing, having a good time, and going through the experience with us. When "The Food Network" played a sneak peak of the show a few months ago, I was getting messages from people who said my mom reminded them of their mom who may have passed away or not been around anymore or were reminiscing on past experiences. That's when I realized my mom was a representation of everyone's mom and I hope that's what people get from the show. She's a natural on camera and doesn't even realize that she's being funny.
That's really sweet! Ma, what is your favorite story to tell about Vinny as a little boy?
MA: Vinny wants to kill me for saying this but he used to cry for me every day in kindergarten. He has a late birthday so he was younger than everyone in class and had a hard time. It was horrible but cute. One day the teacher gave him an award for the day for not crying.
Vinny, do you have any favorite Ma stories?
I've been insanely spoiled by her my whole life so it's hard to pick a favorite. One thing that always comes to mind is how she told the school I was having a family emergency just to take me out of school and spend the day with me.
Finally, and just for fun, Five Random Facts:
Broccoli or brussels sprouts? VINNY: broccoli MA:brussel sprouts
Why are New York bagels so delicious? The New York water!
Tomatoes: fruit or vegetable? VINNY AND MA: vegetable
Skim milk or whole? VINNY AND MA: whole
Early bird or night owl? VINNY AND MA: NIGHT OWL