A few weeks ago I had no idea what LuLaRoe was. Despite the fact that there have been several articles about the fashion line have been posted on this very website, I hadn't done much more than scan them. I got the basic idea.
Competitive clothes shopping? No. Freaking. Thank. You.
I have to watch 3+ hour long live videos of LuLaRoe fashion consultants holding up leggings and THEN have to hope that 1. My internet connection isn't terrible, 2. Type "Sold" plus the item number faster than every other leggings hungry lady, and 3. Hope that the CONSULTANT'S comment feed showed me as the top comment.
Ugh. Just…ugh.
Now before we get much further and some of you pull out your pitchforks, I want to clarify that this post isn't another one of those "OMG LuLaRoe is a SCAM!!" posts. Nor is it likely to be the tender first chapter of LuLaRoe: A Love Story. Really, it's about me figuring out how to love my LuLaRoe without making my wallet cry…
LuLaRoe Life Balance: Keeping My Closet Happy Without Making My Wallet Cry
It's more of an "OMG! I really like LuLaRoe but have the willpower of a dog who's just spotted an unattended steak yet I also have a mortgage and the bank probably won't take leggings as collateral" story.
I have friends who are LuLaRoe Fashion consultants and they use this super awesome LuLaRoe price list, so I decided to watch some of their shows. I'm a plus sized girl and it might be nice to find a line of clothes that I can get flattering shirts that consistently fit me.
Immediately, I was immersed in a world of acronyms (TC and OS Leggings?) and bombarded with sizing information about going up or down in specific styles.
I watched a couple of ladies pull random things out of a box for 2 hours. I Googled my sizing information and decided I'd probably just grab a pair of leggings on my first foray.
Finally, they pulled something out of the box that I LOVED. TC (Tall and Curvy) leggings with purple and teal gradient starbursts. Heart racing, I typed "Sold" into the comment box before they even announced the number. BLAM! I pulled the trigger. A moment later they called my name and just like that, my LuLaRoe virginity was gone. I watched a little bit longer, then logged off, content in my single purchase. A few minutes later, I was looking for another show.
See, I knew LuLaRoe is the kind of thing that is going to get me into trouble. I get obsessed with collecting things. I have THOUSANDS of World of Warcraft trading cards that probably aren't worth the paper they are printed on. But the adrenaline rush of opening the packs followed by the endorphin release of the discovery of that one card I was missing is addictive.
There is a whole psychology at play with LuLaRoe and I think it's important to understand it even though my brain WILL turn off if I see pizza leggings.
As you may know, the way LuLaRoe works is that consultants order clothes from the home company. Consultants can select specific types of shirts, dresses, or legging and sizes. That's it. They are just as surprised as anyone when they get their boxes of random prints. Some of them even have "Shop the Box" events where they pull items out in random order, sight unseen. I've actually witnessed a consultant tear up as she pulled out her own unicorn and put it up for sale because she didn't know it was in the box.
And that's another thing. The unicorns. When I first started watching I thought Unicorn legging were LITERALLY printed with unicorns. Unicorns on my pants? Heck yeah! It didn't take me long to figure out that a unicorn was really just any desirable print. But man, that term gets thrown around quite liberally. If Unicorns were as common in nature as they are on some of these shows, the west would have been won by cowboys riding Twilight Sparkle and Rarity.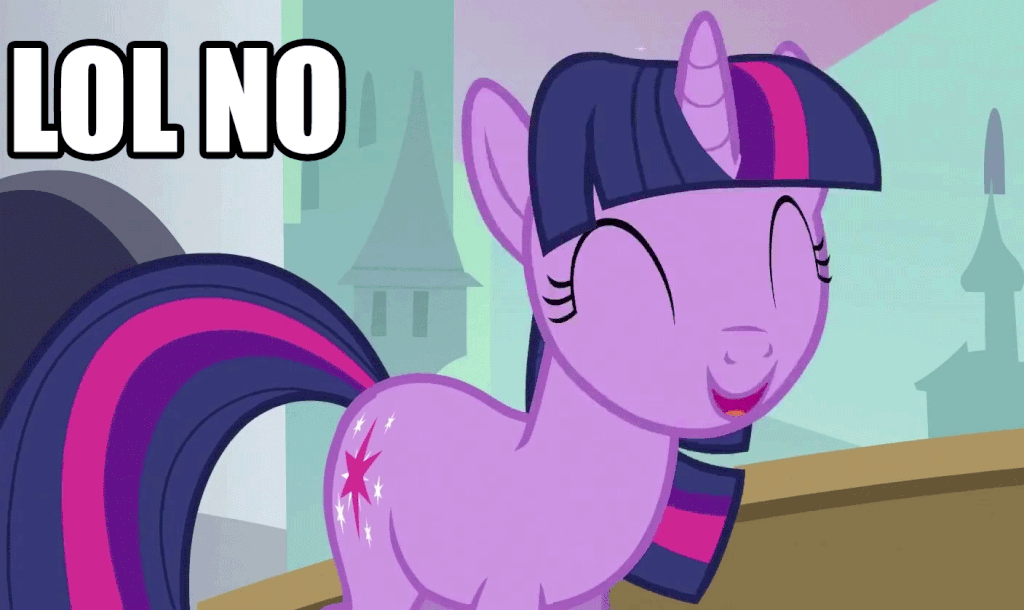 This is where the psychology comes in. The inventory is randomized among the consultants so they can't compete with one another. Same shirts and leggings, different patterns. Add in the idea of the Unicorn and you get scarcity. AND you have to compete with other women attending the live sale? That translates to you, the customer, as "OMG I kinda like those leggings but if I don't get them now I'll never see them agaaaaaaaain!!!!"
Chill.
I say this because I have to tell myself. Often. I got my credit card bill after my first TWO WEEKS of LuLaLove. Guys. I ODed on leggings. I don't even have shirts to wear the leggings with because I can't figure out what size to wear! Some consultants suggest that I go down two sizes in an Irma. I ordered one, and it did not fit. The consultant was super nice and let me return it for store credit, but I'm out the cost of the return shipping. Then I got a shirt that was the correct size, but the material was extra clingy, so I had to return that one, too. I've now successfully figured out what Irma to wear, but the Classic and Perfect still elude me. Carly and I clicked right away, and Amelia….if Amelia wasn't one of the more expensive styles I'd be rolling with her every day of the week. Why? Pockets. OMG. A DRESS WITH POCKETS.
Look, I love leggings. I love some of the amazing weird patterns. I love hunting for and obsessing over things. But my wallet doesn't. So, what do I do?
Chill.
Because if this is ever going to turn into LuLaRoe: A Love Story, I have to set boundaries. LuLaRoe will always be there, eagerly awaiting with new patterns and unicorns. But if I let it, LuLaRoe will take over my life, cost me a lot of money, and I'll have to go cold turkey. Then I can never buy LuLaRoe again. I've lived this cycle before. I have the 40 pound boxes of WoW trading cards to prove it.
I've got to be an adult…an adult who wears rocket ship leggings.
And, please…LuLaRoe responsibly.