I was a late-bloomer when it came to my Facebooking. I missed the whole Farmville thing. There was no excitement over the new gifs on posts thing for me. When the new like-love-laugh-etc buttons popped up, I was all, "That's swell." I just had too much going on in my own life to really care about the day-to-day drama of the people I sat in the school lunchroom with 20 years ago. I don't even remember most of their names, much less care if they just got divorced…again. Then, FOMO hit me hard. Fear Of Missing Out. Like, what if there really was something big and exciting I was missing? Did I really want to be the weirdo at the reunion who doesn't have a Facebook account? Lemme tell you – I wasn't missing out, much. First, Facebook is a timesuck. Like, I knew it would be but we're talking HOURS of my life I will never get back. And can we talk about the notifications, and privacy settings, and the fact that you almost have to have a degree to figure out how to manage all the little settings? More than anything, though, is I didn't realize just how cringeworthy Facebook is. And since I like to share my misery, here are THE 7 Most Cringeworthy Things On Facebook.
When Facebook Makes You Cringe…
1. Face-swapping – Just because you CAN face-swap with your friend's armpit doesn't mean you should. If your pic makes my dog hide under the table, I'm probably not going to appreciate seeing it on my feed first thing in the morning before I've had my coffee.
2. Crowdfunding– Remember the good ol' days when asking friends or family for money felt shameful? Apparently, those days are long gone. Don't expect a donation from me for your $10 hamster's $250 vet bill. BTW, how was the Alaskan cruise you just took?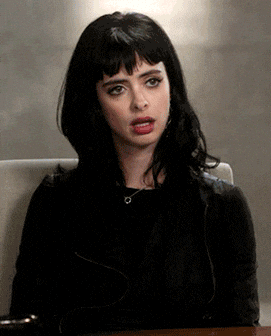 3. Political rants – I liked you better before I knew who you were voting for. Just sayin'.
4. Vague Posts about Relationship Drama – Because "some people" don't understand how complicated your life is, don't appreciate you or didn't acknowledge something you did in a timely manner. If you can't provide enough relevant details to keep the storyline interesting, I don't wanna watch your show. Context, people.
5. Like/Share/Amen posts – I promise you that the 3-legged puppy in the picture will not grow its leg back just because I typed "AMEN" or shared your post. That's not how things work.
6. 'People You May Know' feature – Why, yes, Facebook! I do want to friend my ex-mother-in-law. How did I ever overlook her on my Facebook friend list? Oh, and let's not forget about co-workers that I can barely stand IRL, either.
7. Graphic pictures – I am all for supporting friends during poor health and medical scares (and I have a strong stomach), but I don't need to see your surgical drains or post-op scars…especially if you just had a vasectomy.
Am I the only one who has a love/hate relationship with Facebook? Tell us about what Facebook posts make you cringe.