I know I know – before you all throw me under a bus for being an ungrateful scrooge, hear me out.
I am kind and thoughtful. I am appreciative. I have experienced both the haves and the have nots. We do practice gratitude and being thankful for what we have. While we don't necessarily revel in the religion of the holiday, we do attempt our best at spreading cheer and kindness, and foster the spirit of giving. We do teach our children that it's the thought that matters, and please, I beg of you, give your gifting a little thought.
When it comes to getting and receiving gifts, you are 100% in what you're going to lambaste me with in the comments below. It is totally the thought that counts. You are completely correct in that nobody has to give us anything. You are right to remind me that we should be grateful for what we receive. And now it's my turn, please for the love of all that is good in this world, put a little bit of thought into what you are doing when you're about to give gifts this year, and maybe my list will help you – here are 5 Things We Don't Want For Christmas
5 Things We Don't Want For Christmas
1 – Things you can't afford
Please don't bankrupt yourself or incur any amount of debt on our behalf. If you have no money to get gifts with, we're good with that. If you have no time or materials to make gifts yourself, we're good with that too. Life too far away to travel – that too, is ok.
Drop a line, send a text, make a phone call if you please. Do what you can, and if that is absolutely nothing, that's cool too.
2 – Big Circus Tent Productions
Do not make big elaborate plans with our children, and then not show up. We would love nothing more than an afternoon of snowshoeing, sliding, etc… and if that's cool with you, even better. If you aren't 100% sure you are capable of committing to this endeavour – shut. the. hell. up.
If and when the urge to visit strikes you – seize the spontaneity of the season and go with it. It is easier to get pumped over last minute plans than it is to heal the wounds of disappointment.
3 – Obnoxious Electronics
If you know us at all – and here's where the thoughts come in – we are not plugged in people. We have our phones and laptops like everyone else – and we love to watch a movie once a week as a family – but mostly, we do stuff. Also, no marching bands either please.
Seriously, we'd prefer a crazy carpet.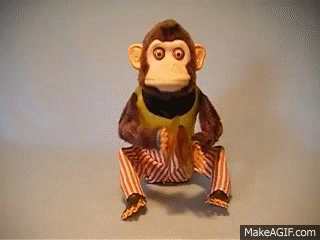 4 – Heaps of Toys for Each Child
In the spirit of the season, we'd like ourselves and our children to continue to learn to be grateful for what we have, and to appreciate it. There is such a thing as too much stuff, and Jing Tinglers aside, it can be a bit much. There's no time to play with all the great stuff, if you spend all day opening it.
We sincerely ask every year that anybody who is gifting to us for Christmas please limit their gifting to one item, for us as a family. You know, something that we can do together. A board game, a tin of hot chocolate powder, that elusive crazy carpet…
5 – Explanations and Justifications
Gifter: I was going to get you that awesome apple corer you would totally love but I didn't have enough time to pick one up so I got you this set of salt and pepper shakers that look like little snowmen, but the stoppers have disappeared. You'll be fine if you put a little tape over the whole…
I mean, how do you respond to that? You are supposed to say" thank you" and put them right next to the identical set the same person got you last year. Seriously, give gifts with grace.
Gifter : Merry Christmas ( as they hand over the present )
Receiver: Thank you
Gifter: You're welcome
Too easy.
Christmas is not one of those go big or go home occasions. Keep within your budget, think about the person you are gifting for, and keep it real. Leave all that pretentious phony crap for things like weddings. Other people's weddings.