Y'all! I have never seen a more elegant, stylish way have my Starbucks Drink, then to drink it out of this Super-Pretty Cheetah Print Starbucks Reusable Cold Cup!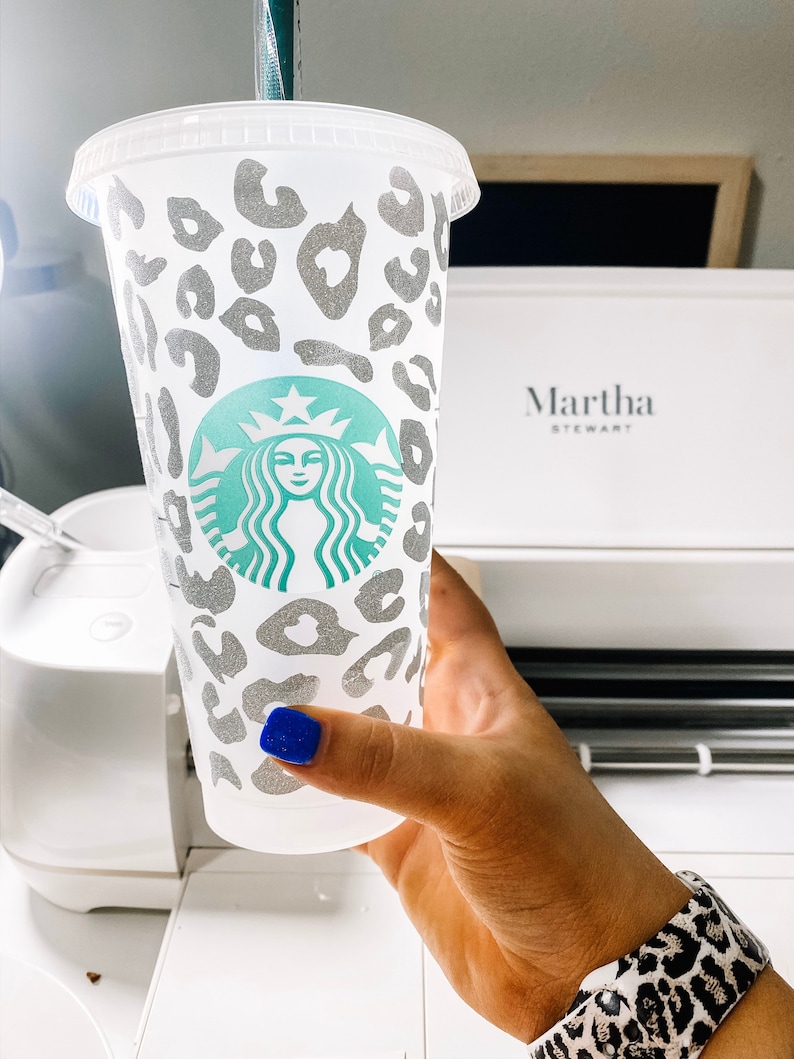 The Super Chic LULU & Co Etsy shop has totally changed the way I will sip my Urban Cowgirl Iced Tea.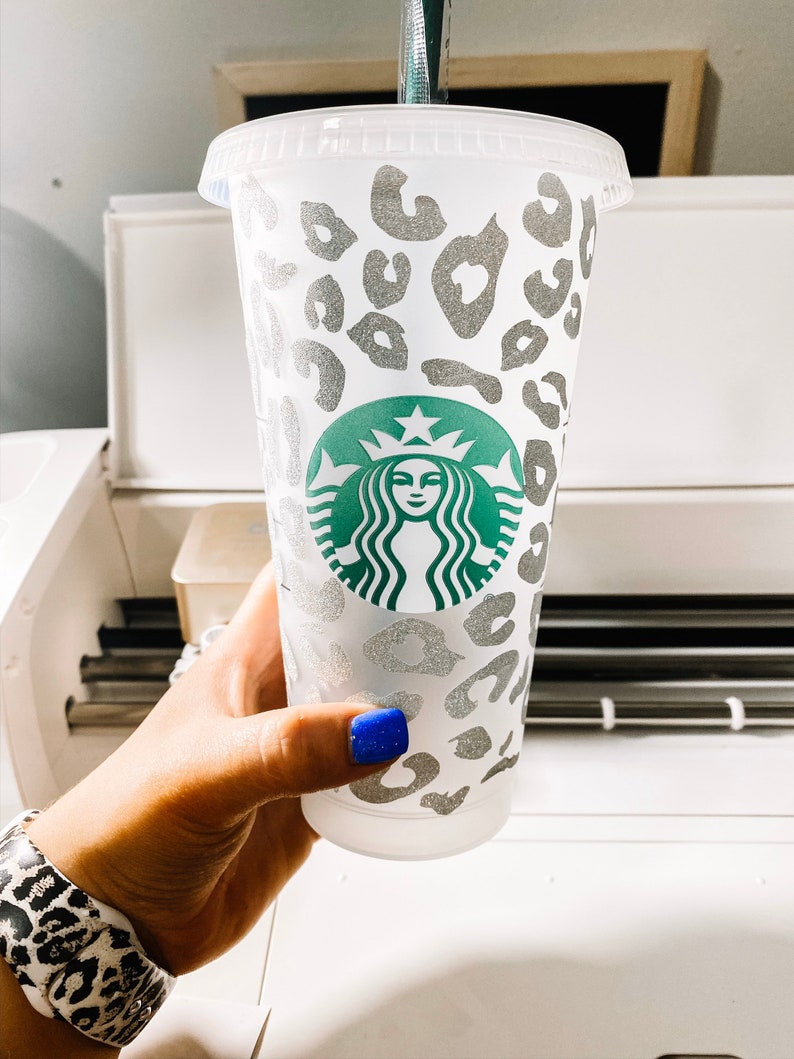 Cheetah print is so on-trend right now, and for good reason. It's absolutely fabulous!
And, LULU & Co has taken this super-beautiful print, and put it on one of my favorite-of-all-favorites, Starbucks Reusable Cups. She even made the spots SPARKLE, y'all! Gah!
As amazing as this cup is, it isn't an OFFICIALLY licensed cup — which means you can't walk into a Starbucks, and pick it up.
LULU & Co hand makes these cups, so you have to hit up her ETSY shop to get your own Cheetah Starbucks Reusable Cup.
Each cup will cost you ONLY fifteen bucks, and they are ready to ship in 1-2 business days.
Update: Since we posted this, it sort of went viral and the etsy shop we originally posted about sold out. Hopefully they will restock but in the meantime, you can see other options here.
Shipping on this cup is around five dollars in the U.S., but depends on where you live.
The Etsy shop will let you put in your zip code to calculate shipping BEFORE you purchase the cup.
While you are on Etsy, make sure and check out these SUPER CUTE Baby Yoda Reusable Starbucks Cups.