There is no child on EARTH more picky an eater than either one of my children. I've had to adapt, and become quite excellent at sourcing meals and snacks that my kids will actually put in their mouths.
I am here, today, to share my knowledge of food with you that will actually satisfy a picky eater, and you can easily make it while you're stuck inside. You're welcome.
Foods That Picky Eaters Will Gobble Up While Stuck Inside
1) Octopus Hotdogs – This would be great to throw over some rice!
2) Hairy Hotdogs – Simple hotdogs and spaghetti. You can't go wrongs here.
3) Broccoli And Cheese Nuggets – Broccoli is one of the ONLY veggies my kids will eat — And that is only because I told them to pretend they were giants eating trees. Ha!
4) Fluffy Scrambled Eggs — This is one of the few things my kids love. We have Eggs for dinner AT LEAST twice a week!
5) Jello With Fruit In It – Easy to do. Drain a can of Fruit Cocktail Peaches, or some other fruit. Make the Jello according to the package directions. Dump the fruit in before you put it in the refrigerator to set. Kids will gobble it up!
6) Mix and Match Meal – Grab a clean, empty ice cube tray. In each section place a different food. Cheese in one, pretzels in another, raisins in one, peanut butter in one — use what you have on hand. This is a GREAT way to creatively use up the small bits of things you have left in your pantry. NO, you don't freeze the food. Just use the ice cube tray as their plate. Ha!
7) Butter Noodles — My kids won't eat spaghetti sauce. I know, they are weird. BUT, they will eat butter noodles. These are easy to keep on hand during a quarantine, and super easy to throw in a pot and make!
8) Peanut Butter Breakfast Bites – I don't care that these are labeled as "breakfast." We will snack on these all day! We are rebels like that.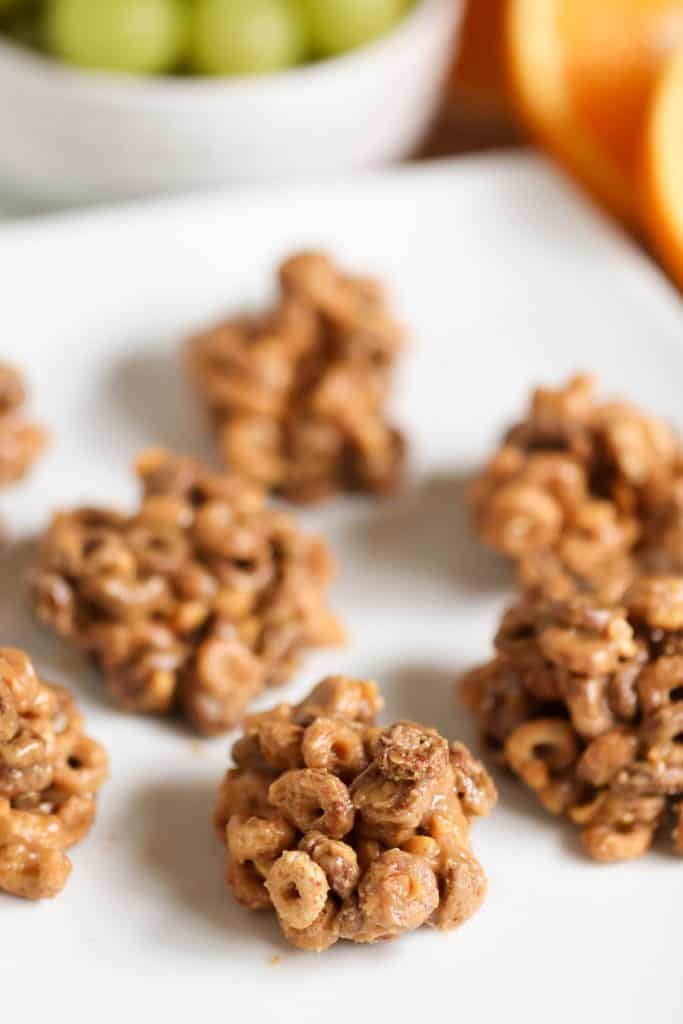 9) Pizza Crackers Lunchable – You can substitute meats and cracker that your kids will eat.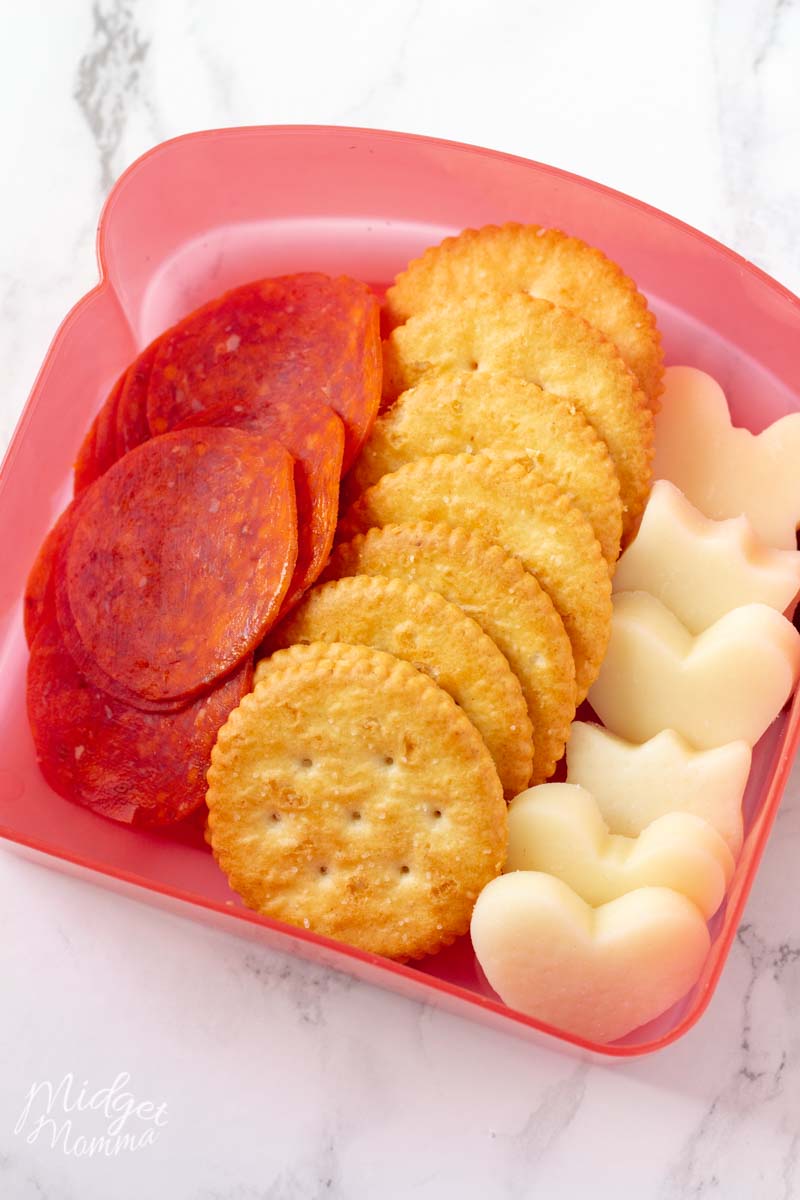 10) Mac & Cheese With Hotdogs – Simple. Whip up of box of macaroni & cheese. Slice the hotdogs up, and throw them in the boiling pasta water. Make the mac & cheese per the box directions — just keep the sliced hotdogs in there.