I. Am. Dying. There is a Joe Exotic crocheted doll that you can make, and I'm going to need to learn to crochet, NOW!!
I need this Joe doll for Christmas! Y'all. It even comes complete with Joe's eyebrow ring and a baby tiger!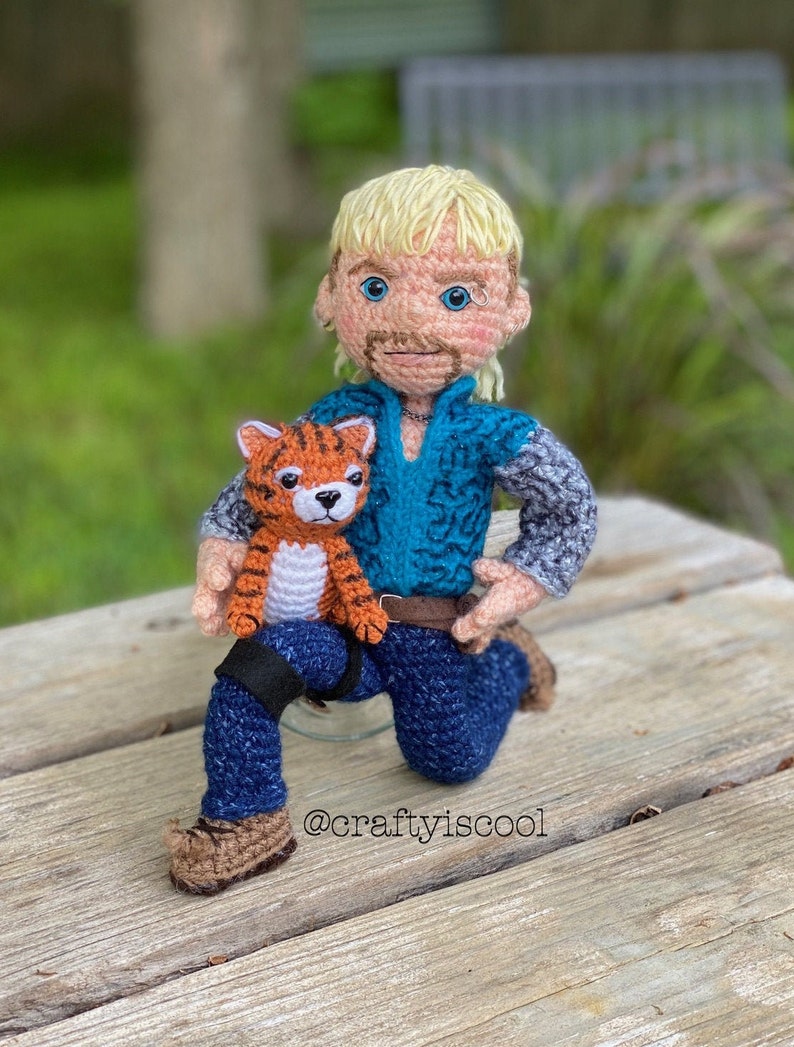 This Joe Exotic Amigurumi Pattern can be found on the Crafty Is Cool Etsy site. It is very important to note — this is the PATTERN ONLY. They are not selling this fabulous little crocheted doll.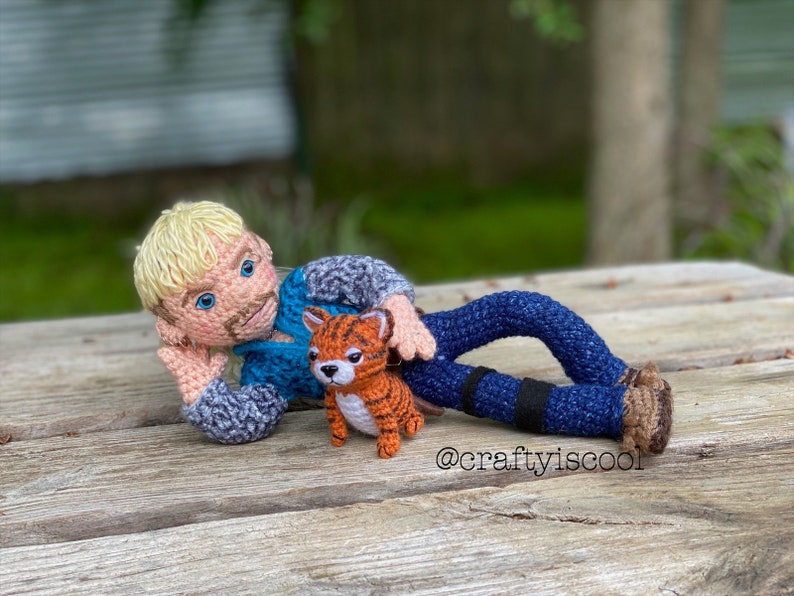 The gun-toting, tiger tackling, mullet sporting, gay polygamist that we didn't know we needed, its the Tiger Man. He comes with a tiger cub. The Oklahoman measures 12.5″ tall and the tiger cub sits at 3.25″ tall.

Crafty Is Cool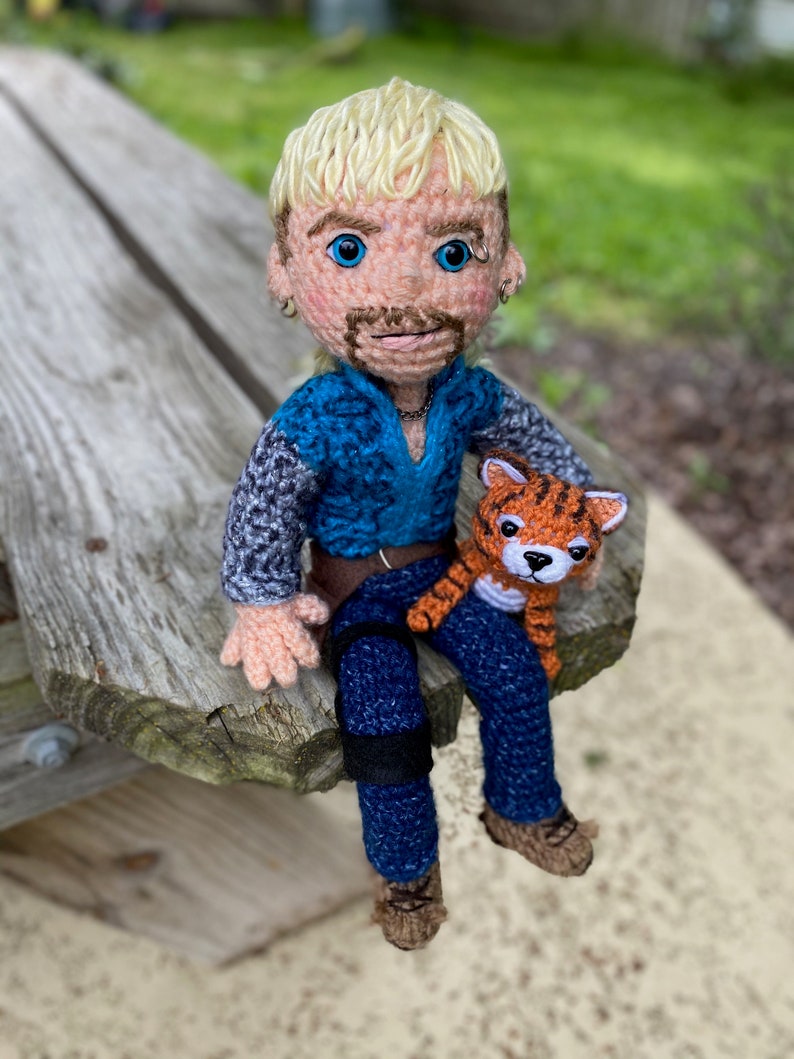 I can't even! Ha! Look at that little gun holster and knee brace! They got all the details, and I love it!!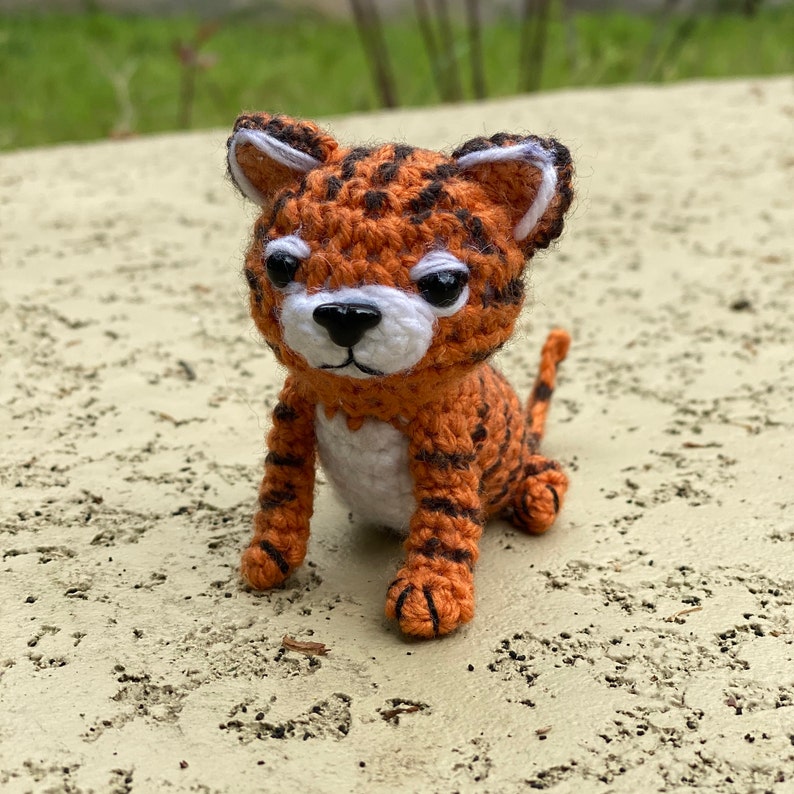 If you have no idea what I'm talking about, DUDE! You are NOT living your best life unless you go to Netflix RIGHT NOW, and check out this docuseries: Tiger King: Murder, Mayhem and Madness. You MIGHT want to make sure there aren't kids in the room whilst you watch the insanity.
Once you see the series, you will totally want this crocheted Joe. Ha! It is the best thing ever!
You can get the pattern for yourself at Etsy on the Crafty Is Cool page.
It is $7, and the pattern itself is 21 pages long, and a full 57 pictures. In other words, YOU CAN DO THIS!! It is completely detailed, even for the beginner.