Look, if you're female and have a uterus that still does it's monthly molting, you've been here.
There's just nothing worse than being a tough-ass woman 90% of the time, and then having those one or two days a month where you're tearful for no flecking reason and then "IT" starts. Yeah. We've ALL been there. And sometimes when you're there, you just have to cry your way through it. It is what it is. So here are some chick flicks to watch on those days when your uterus is being a little bitch.
10 Chick Flicks To Watch When Your Uterus Is Being A Little Bitch
1. The Notebook: Get a box of Kleenex, don't worry about popcorn or chocolate, theres no time to munch, you'll be in an emotionally upheaval fairly early on. Every time I watch this movie I bawl, like a baby, ugly cry, it is so real and so raw to me.

2. Mean Girls: Oh the joys of Cliquish high school drama fueled by estrogen and a constant pining for approval, only accompanied by the irrational desire to one up the next girl. Here, there is always a dagger buried in your back from a friend, and a limit of how many ponytails you can get away with per week. No one is immune to the passive aggressive, immature, vindictiveness of teenage angst and hormonal psychosis. It's damn near nostalgic.
3. 1o Things I Hate About You: I think this will always be one of my most favorite movies. I just love this this 90's angsty adaption of Shakespears Taming of the Shrew. I think we all have a little Kat in us at this age; the feminist, anti conformist, bulldozing out own way in to who we think we are type of attitude. She is set in her ways of "hating everyone equally' which is the complete opposite of her sophomore sister who is popular and cares what others think. All Bianca wants to do is date, and until her sister Kat does, that freedom is off limits. It all changes as Patrick Verona comes into the picture and turns things upside down for Kat, as she tries to keep those walls high, he finds a way in.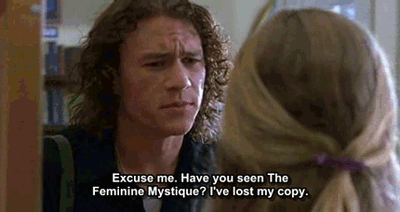 4. The Vow: Another one to turn you into a big blabbering mess. This story pulls at your every heart string as Paige gets into a car accident not long after their wedding and is in a coma only to wake up with sever memory loss, not remembering any of her life with her husband Leo. Both Leo and her parents think its better for her to stay with them. Each party has Paige's best interest in heart, at first she goes back to her new life with her husband, but this life is unrecognizable and she decides to go to her parents. Her mind is full of all these unanswered questions of why she and her parents lost contact…to make things more confusing she runs into her ex, and wonderes what her life would be like with him… All the while Leo is still in love with his bride, and begins courting her to win her heart again, sure his efforts will spark a familiar flame and she will remember their life together.
5. You've Got Mail: Oh internet dating… where you can be anyone and anything you want to be. In this quirky retold love story, rival book store owners (who in real life can't stand each other) end up falling for each other online. Don't cry, shop girl, don't cry.
6. Moulin Rouge!: There's nothing better when you're cramping and hangry for chocolate than a good movie about a penniless sitar player in love with a beautiful courtesan, and the evil maharaja down to sabotage the whole gig. This quirky take on the timeless tale of La Boheme will make you laugh until you're covered in snot and want to strangle fictional characters within the first 20 minutes. Full of colorful characters and an enthralling plot line, this one is sure to leave you with a new view on Madonna's "Like A Virgin", and a new shower time concert set-list.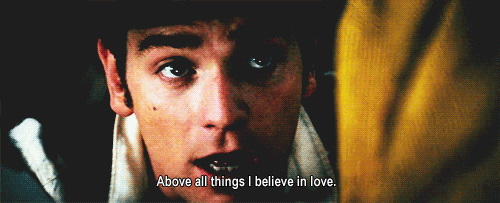 7. A Walk to Remember: Two very different teens meet in an unconventional way as the popular boy is sentenced to after school activities as a form of community service and must participate in the spring play where he meets Jamie the sweet Reverends daughter. Slowly they become friends, and as time goes on, there is a love that is borne. She is guarded and he is confused by her distance. Finally the truth comes out that she has leukemia and the treatments aren't working, so she isn't waisting time on making future plans. I won't spoil the rest, but definitely keep the tissues on hand for this one.
8. Pretty Woman: Modern day Cinderella story. Well kinda…from hollywood hooker to uptown socialite? When the right date comes along, Viv is hired by Edward Lewis to accompany him to several social and work events. Completely out of her comfort zone Viviane gets to experience the finer things life has to offer and after a visit the opera she realizes that both she and Edward have fallen in love and now they will figure out how to make this love story work with the uptown boy and the girl from the red light district.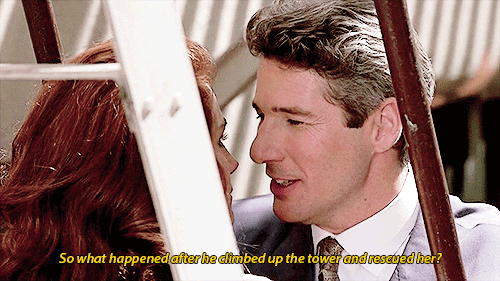 9. Dirty Dancing: The 60's were a different time, where more liberal views were taking hold and the more conservative wholesome ideals were being tested. Baby is the daughter of a doctor who is friends with the resorts director. Being introduced to the grandson of the director, she is turned off by his pompous attitude. She meets Johnny Castle (which is the one we all fall for) and is immediately taken with him everything bout him is what she wants: that handsome bad boy, rebel with a good heart… *gush* who doesn't want that?! As Penny (Johnny's dance partner) gets into some trouble Baby offers to learn her dance moves and there is where the real emotions and love begins to form.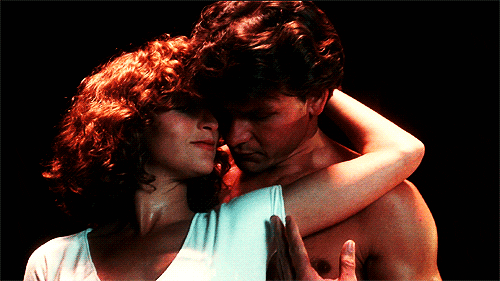 10. 50 First Dates: Henry Roth is a veterinarian on the island of Oahu, Lucy Whitmore who is a waffle architect with anterograde amnesia, waking up every morning thinking its the same day. Her family and friends reenact her father's birthday every day to save the the heartache of knowing about her memory loss. This heart warming and hilarious movie shows the ups and downs of trying to get the girl with no short term memory (and not freak out the girl he wants to spend the rest of his life with) to fall in love with him…literally every single day.