The Holidays are here and it's a great time of the year. I love the music and lights. I love shopping. I love the food. I love the food way too much. And, like everyone else, I love spending the holidays with my family.
Oh, wait, I'm sorry. Stupid me. Not everyone else gets to spend the holidays with their family. Those unfortunate ones are the good folks who work at a Target or Applebee's or Wal-Mart or any other terrible place that we all claim to hate but shop at daily. And if you think you're one of the good ones because you wait until midnight to shop, you suck, too.
If You're Planning To Shop On Thanksgiving, You Suck
Every year Black Friday grows bigger and hungrier and meaner. Remember when there wasn't a Black Friday? Friday used to be our second wind where we'd raise yet another fork to gluttony and shovel it in before passing out. It was simply wonderful. Now Friday has become synonymous with lines the length not even the DMV can create, gift vouchers, and mob-brawls. Black Friday is what I imagine Christmas used to be like, a single day that somehow became so bloated that it spewed out onto everything around it. I bet on Christmas Eve, a thousand years ago, some pox-ridden peasant was wheeling a cart of dead family members out to the street, looked over at the other guy's straw cottage with a single mistletoe dangling from the door, and was like, "Oy! Too soon, ya wank!" We used to have self-control with these sort of things.
We're at the point as a society where our love of stuff has just gotten stupid and, I think, even a little destructive. We have gotten to the point where we're actually okay with separating families on a hallowed national holiday so we can, what? So we can save 40% on select new PS4 games. So we can get a free tote if we spend $15 dollars on home care products. This crap is not important! Don't get me wrong, I love select new PS4 games and I use enough hair products that the LGBTQ community often asks me how Dorothy's been lately, because we're such good friends, but it's simply not worth the cost of wrecking someone's holiday.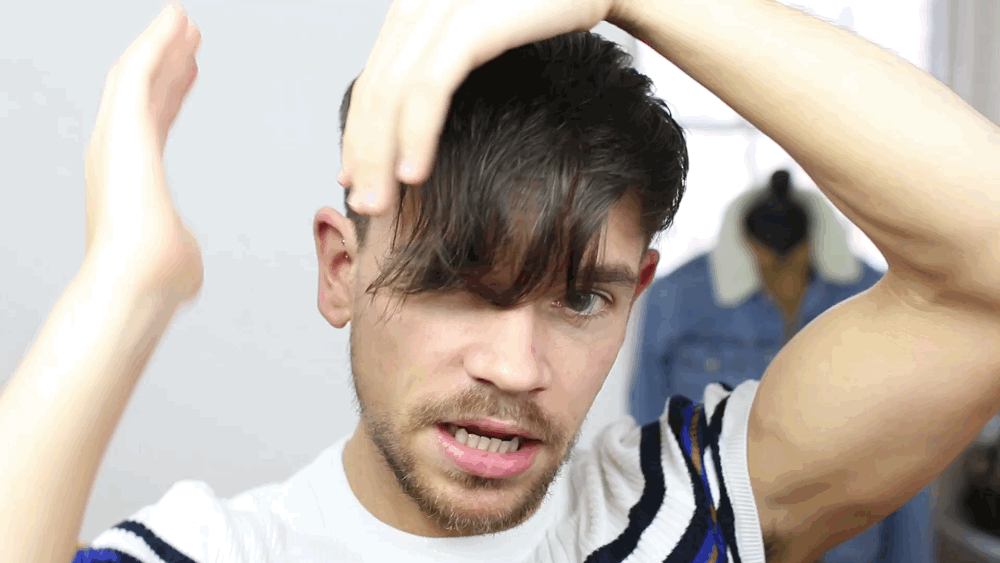 Now, at this point, if you're just a really terrible person, you're justifying to yourself, "It doesn't matter if I stay home. Other people are still shopping and the stores stay open." I only know about four people who eagerly shop on Thanksgiving and, lets just say, after the election we don't talk much. What if those four Thanksgiving wreckers turn into eight Thanksgiving wreckers? Twelve? Twenty? The idea for Best Buy to open its doors at 3 a.m. had to start somewhere, and now they're open on Thanksgiving. So my response to that question is simple: What if four people stay home? Maybe eight the next year. Maybe twenty after that. Ideas are contagious and if a bad idea can take root, so can a good one.
Don't let corporate greed and our insatiable lust for plastic goodies that go beep deny our food service and retail employees a day to rest and to celebrate unity and thankfulness. You love your family, stay home with them. And let those people stay home, too.
Editor's Note: This year my family is going camping on Black Friday, and we aren't alone. Retail Company REI decided a few years ago to not only close their doors on Thursday and Black Friday, but to pay their employees to #OptOutside. We loved the idea and have done it every year since. If you're going to #OptOutside, too, tell us about it in the comments below!