This is a sponsored post written by me on behalf of King Digital Entertainment for IZEA. All opinions are 100% mine.
I have surpassed every Facebook friend I have on the Candy Crush Ladder, I spend way too many hours a day playing Farm Heroes Saga, and now my King Digital has yet another game I am totally digging– it's a word based saga, AlphaBetty.


It's the perfect combination of cute and difficult all at the same time. You have to chain together words in a brand new way and I LOVE it.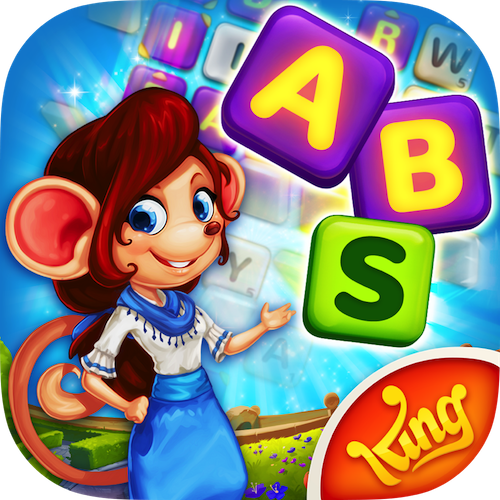 Seriously. Totally love it. I think I spelled, chained, and played for about three hours the second I put it on my phone.
You can download it for free (from the Apple App Store or on Google Play, which I love because I am all about not getting charged to try out a game on my phone. I can't tell you how many I have purchased only to play them for twenty seconds and never play again.


Oh, and because AlphaBetty wants to leave you a little bit smarter than when you started playing, you can improve your spelling and avoid any summer travel errors by being totally sharp with your skills. I am a crazy stickler for good spelling. It's pretty much my measure for smartness in people. (Which, ahem– is why it's important for ME to have good spelling. I don't want to be the one who says THAT and then spells stuff wrong!) So, play it if you haven't. Because it rocks.
Check out the AlphaBetty Saga Facebook Page, and Follow the Betty on Twitter!