Oh, Snap! My son is going to FREAK OUT over this!
Dav Pilkey, who is the writer and illustrator of the Captain Underpants and the Dogman series, is going to be hosting a FREE WEEKLY online program through The Library of Congress.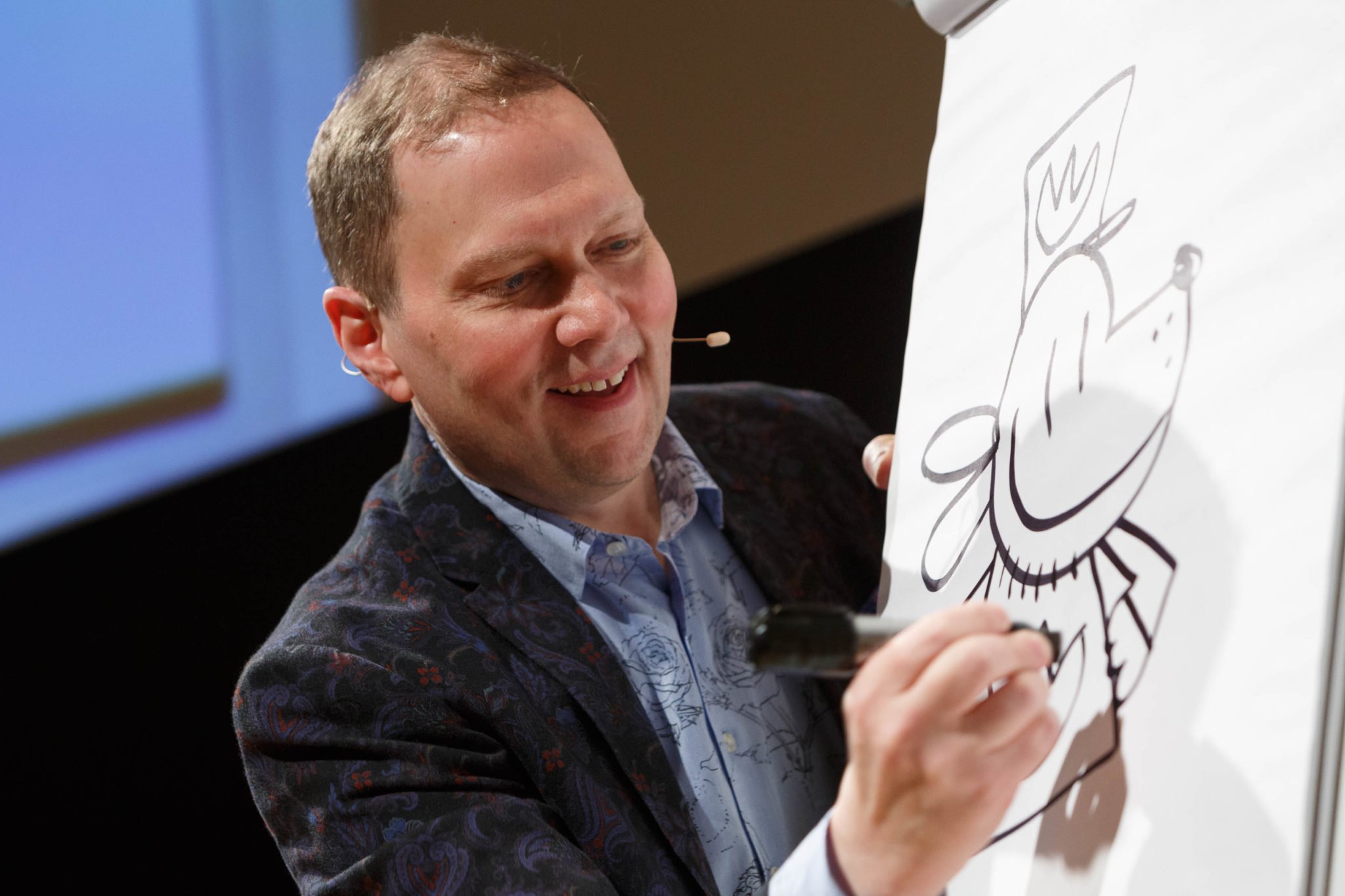 Seriously, elementary students everywhere just let out a giant cheer, and did a big ol' happy dance!
Captain Underpants and Dogman are SUCH HUGE hits among elementary students. I have worked SEVERAL Scholastic Book Fairs, and all the kids want are the Dav Pilkey books!
For Dav Pilkey to offer up drawing classes and readings online, is HUGE! My son will be GLUED to the screen — and he WON'T be the only kid who is obsessed.
Starting Wednesday April 1, the Library will release videos and other downloadable activities on its website and social media feeds. The content is free and accessible to the public. Activities include tips for creating your own characters or acting out scenes from Dog Man, which is part of the Underpants universe and focuses on a half-man, half-dog police officer.

Washingtonian
There are also a ton more activities for kids to do online, while they are stuck doing all their learning from home. Check out how you can catch Dolly Parton reading each week to kids.
Kids — and adults — can also take historic tours from the comfort of their own home!
They can even learn how to become wizards in the world of Harry Potter!