Halloween is the big kick-off bash for the 'Holiday Season' and boy is it a bash! Between the candy, and parties, costumes, and themes, Halloween has a way of getting under even the most humbuggy of humbug's skin. But if you're not quite there yet, there are some really fun movies that will get you (and your kids) into the halloween spirit faster than you can say HOCUS POCUS!
I don't know if your sense of humor is anything like my sense of humor, but these movies are hilarious. And creepy. Two things I love, especially at the same time, which means I got to list some of my favorite movies of all time here.
I'm including a few kid-friendly options, but even those have spooky themes. If your kid gets nightmares or is easily scared, be sure to watch my recommendations before sharing with them. (It won't be difficult. I made sure the kids' options are fun for adults to watch, too.)
FUN MOVIES TO GET YOU INTO THE HALLOWEEN SPIRIT!
Zombies
Shaun of the Dead – An ordinary British guy and his best friend will try to survive the zombie apocalypse…after they realize it's happening.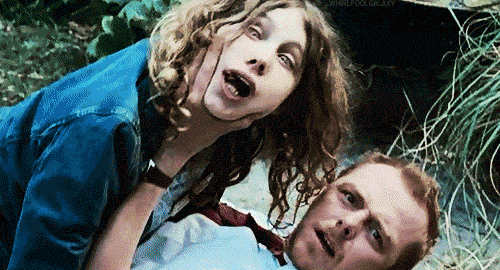 Zombieland – This coming of age comedy horror takes place in the middle of a zombie apocalypse, and amusement park. Oh, and Twinkies. The world is out of Twinkies.
Warm Bodies – Falling in love with a zombie would be rough…but at least this one's getting warmer…
ParaNorman (kids) – A boy who can talk to ghosts must fight the ghost of a powerful witch who has raised hordes of zombies. A little on the scary side, so you might want to preview this one before watching with little kids.
Vampires
What We Do In The Shadows – A mocumentary about a house full of vampires and their day-to-day lives. There is nothing sleek or sexy about these fellas, and that's part of what makes this movie fun.
Hotel Transylvania (kids) – Dracula's daughter falls in love with a human who accidentally wanders into the family hotel. Enjoy a medley of monsters in this fun animated film. If you like it, try the sequel!
Witches
The Witches (kids) – Witches have a conference at the same place Luke and his grandmother are vacationing. Unfortunately, the number one goal of witches is to rid the world of children like Luke.
Hocus Pocus (kids and 90's kids) – The Sanderson sisters come back 300 years after their death to suck the souls from the town's children and gain immortality.
Ghosts
Ghostbusters – Ghosts are getting out of hand in NYC, so the Ghostbusters step in to rid their world of slimers, stalkers, and she-beasts alike.
High Spirits – Guy pretends his hotel is haunted. A couple of ghosts come to check it out and fall for two of the guests.
Casper (1995) (kids) – Loved this movie when I was young. A girl and her dad move into a haunted house to help the ghosts move on. Meanwhile, the evil owner wants to find the house's treasure.
Madness
Tucker & Dale vs Evil – College kids go to a remote location and die in horribly gruesome ways, perhaps because of the two creepy hillbillies nearby. Meanwhile, Tucker & Dale wonder why all these college kids keep dying off around their new vacation home. This movie turns the "evil hillbillies" horror trope into a comedy of errors.
Cabin in the Woods – In this epic horror comedy, college students go to a cabin in the woods only to find something creepy in the basement. They unleash terror on themselves, not realizing that someone else is pulling the strings of their nightmare. This movie has been lauded for the way it approaches the horror genre and mingles the expected with the unexpected.
Arsenic and Old Lace – Don't let the wholesome black-and-white fool you. Cary Grant is comedic gold as he has to deal with his sweet, doting, murderous aunties. Family-friendly with plenty of homicide.
Monsters
Monsters, Inc (kids) – A little girl invades the world of monsters, toddling around like a cutie while the monsters freak out.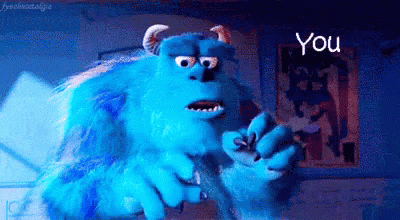 Monster House (kids) – The house no kid wants to go near has a secret — it eats children.
Monsters vs Aliens (kids)- The government has a bunch of monsters in lockdown. Then aliens invade, and the monsters become heroes.
Scooby-Doo (2002) (kids) – Extra fun if you used to watch Scooby Doo cartoons, this live action parody has all sorts of in-jokes about Scooby and the gang. The kids will enjoy lots of slapstick and silliness, while adults catch little jokes just for them.
Editor's Pick
Little Shop of Horrors – Down on his luck schmo finally gets chance with love of his life after talking plant brings fame, fortune, and a little murder to his flower shop in this must-see musical romp. My favorite scene features sadistic dentist Steve Martin who meets his match in pain-loving masochistic patient Bill Murry. I always end up in tears from laughing so hard!
Did your favorite Halloween movies make the list? Tell us about them in the comments below!
SaveSaveSaveSave
SaveSave
SaveSaveSaveSaveSaveSave
SaveSave